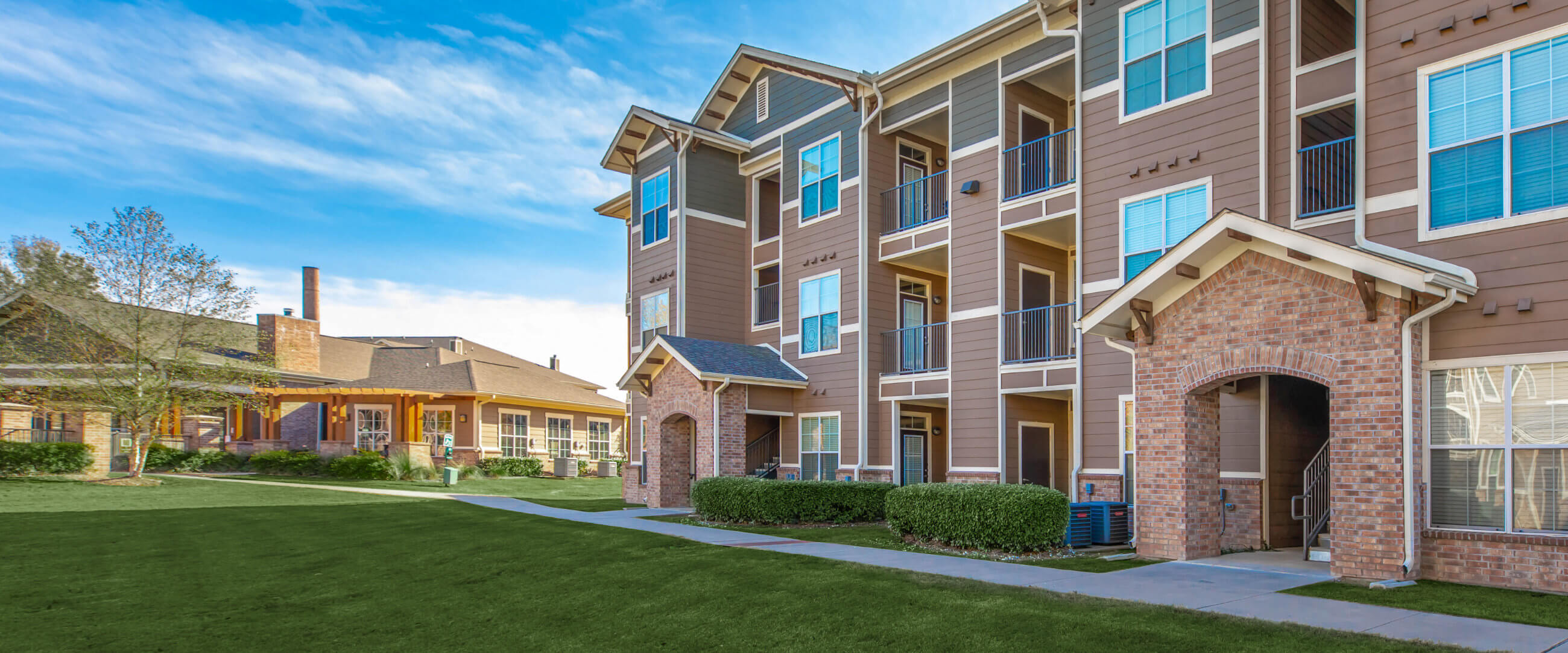 Our Team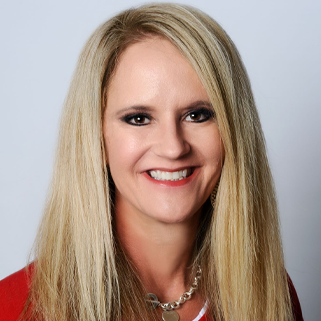 Ann-Marie Bomba,
CAPS
Principal and Chief Executive Officer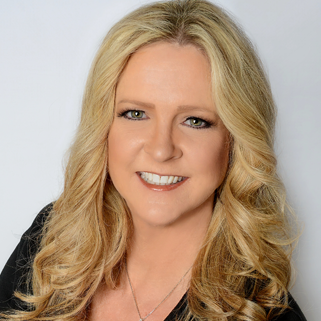 Wendy Rae Walker, NALP, CAPS, NAAEI Faculty
Principal and Chief Operating Officer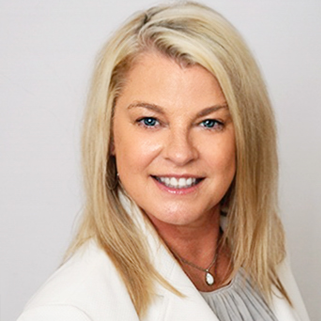 Michele Butler

Executive Vice President, Operations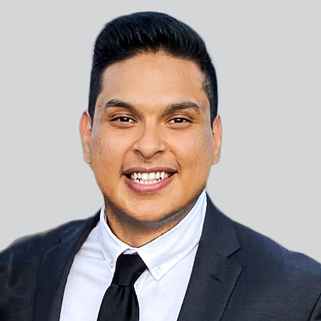 Kevin Lasso

Director of Marketing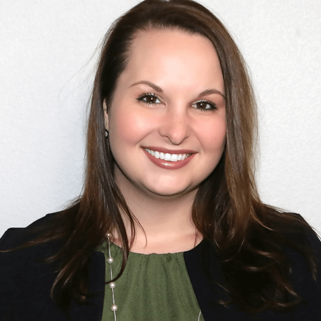 Sloan Crow
Regional Manager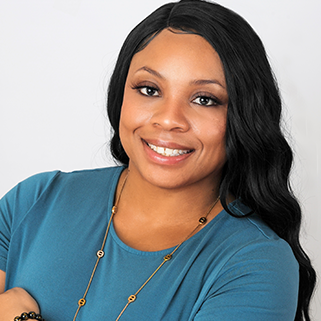 Jessica Warren
Regional Manager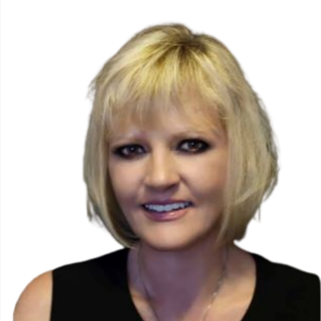 Shelley Shaw
Regional Manager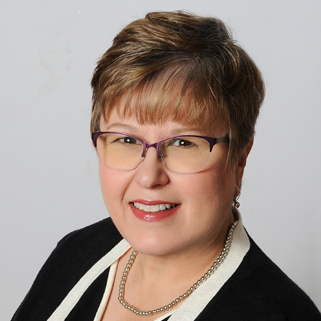 Christine Bright
Regional Manager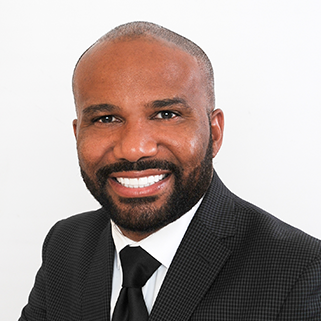 Rico Myles
Regional Manager
Cassie Cole
Regional Manager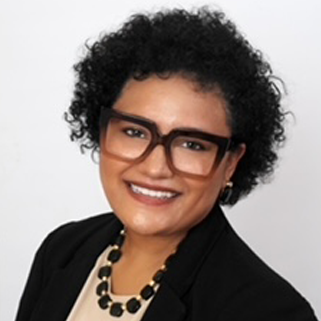 Ebony Wade
Regional Manager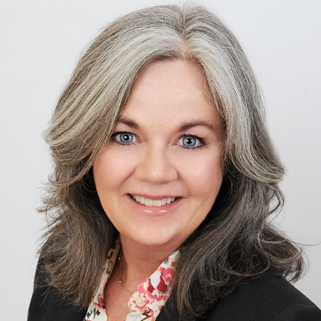 Jeina Parker
Regional Manager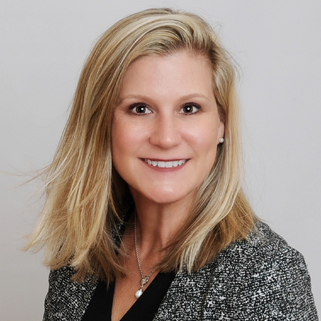 Lesley Atwood
Regional Manager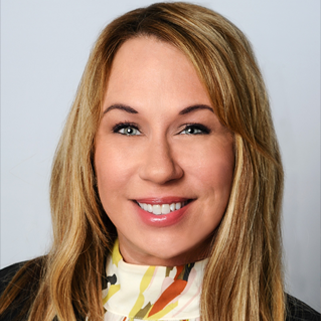 April Potts
Operations Analyst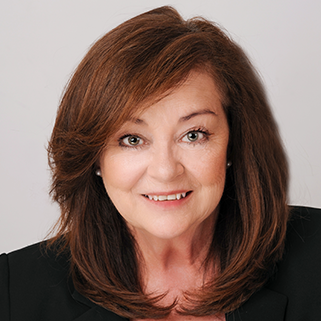 Kathy Bazicki
Property Administrator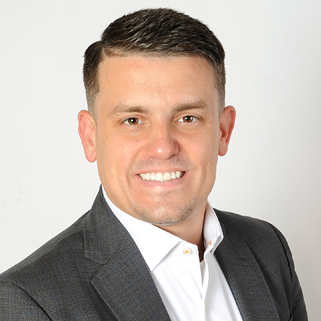 Nick Heit
Director of Property Services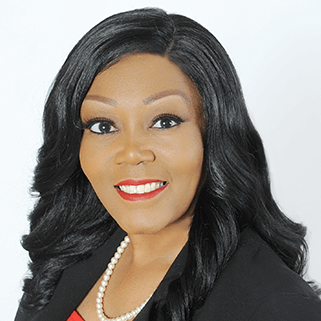 Joanette McCray,
TCS, COS, CAM, NALP
Director of Compliance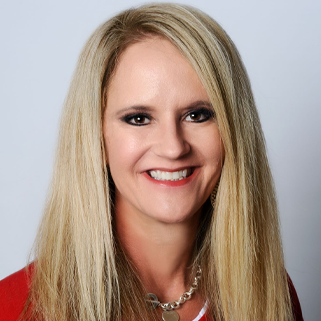 Ann-Marie Bomba,
CAPS
Principal and Chief Executive Officer
Ann-Marie brings over three decades of multifamily industry experience with a heavy focus on distressed asset recovery. She has spent the majority of her career working with clients to improve underperforming sites, reposition REO properties, and achieving specific asset performance to aid ownership in achieving investment goals on both conventional and affordable communities. Ann-Marie has an impressive track record of improving and sustaining NOI growth, increasing asset value to achieve maximum results for each client. During her career, she has successfully managed a diverse portfolio of properties to include new construction lease-ups of affordable and conventional communities, multimillion-dollar renovations, lease-up, and reposition of struggling REO communities and stabilized properties in a variety of regions. With a "failure is not an option" credo and her tenacity, Ann-Marie leads her teams by example with a true servant leadership style. She takes immense pleasure in supporting and guiding team members to reach their potential and meet the ownership's investment goals. She attributes her career success to the great leaders, clients, and team members she has had the privilege to serve.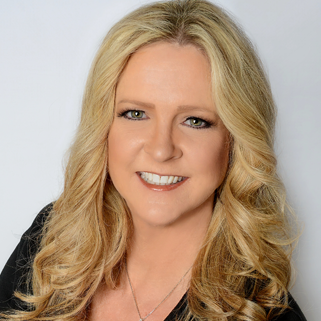 Wendy Rae Walker, NALP, CAPS, NAAEI Faculty
Principal and Chief Operating Officer
Wendy Rae has dedicated over 30 years in the multifamily industry. She began her career on the ground floor as a leasing agent and has worked her way through the ranks. This provides a working knowledge and remarkable value to owners. With all her cross over experience in management, Wendy Rae's great love is staffing, training, and marketing. Building a robust front line is where Wendy Rae delivers enduring results to the bottom line. She firmly believes that without the proper training, our teams would not be successful. This is why she takes the time to train every member of TAM Residential. Her innovative and forward-thinking has proven effective in implementing TAM University, where team members can receive dedicated and ongoing training to ensure their success and achieve their career goals. Wendy Rae is a dynamic speaker and published author. She is also a member of the National Apartment Association Education Faculty.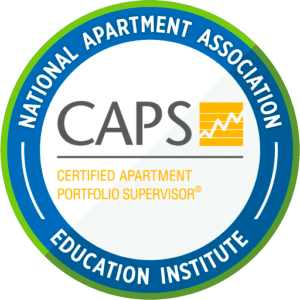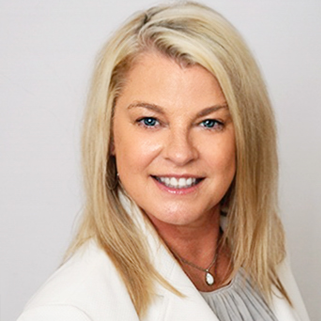 Michele Butler

Executive Vice President, Operations
TAM Residential is excited to announce that MICHELE BUTLER has joined their executive level leadership team as Executive Vice President, Operations. Michele will lead the company's strategic expansion growth plan nationwide and is also responsible for profit-and-loss performance on all portfolios within her oversight. TAM actively operates in TX, LA, NM, AR, OK, KS, and will enter two additional states in the Pacific Northwest region by year-end 2021.
Michele led Cushman & Wakefield (f/k/a Pinnacle) as a Senior Managing Director, Operations for the state of TEXAS over a diverse portfolio of approximately 35,000 units with a large client base including institutional to high-net-worth ownership encompassing all product types, including new construction, lease-up, luxury high-end products, stabilized, value-add, and LIHTC communities.
Michele is no stranger to the multi-family industry. She began her successful career over two decades ago in various leasing and property management roles with Lincoln Property Company, Greystar, The Finger Companies, Riverstone, and Pinnacle Property Management (now Cushman & Wakefield). She is widely known for building high-performing teams that continually exceed client expectations and budgeted NOI while mentoring others to match her tenacity and industry passion.
Michele currently serves on the Apartment Association of Greater Dallas Board of Directors.
Michele received her undergraduate degree in business with a minor in marketing from Tarleton State University (Texas A&M System). She also holds a Texas Real Estate License.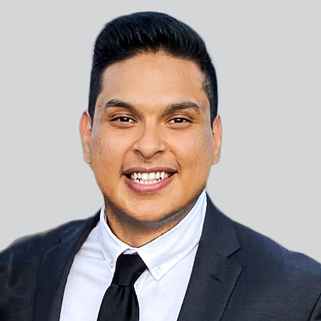 Kevin Lasso
Director of Marketing
A graduate from Texas Tech University, Kevin brings a diverse skillset to the field of property management. He began his career in the competitive student housing market where he continuously achieved desired occupancy through out-of the-box marketing tactics. Following his successes in student housing, Kevin relocated to Dallas, Texas, where he began his corporate marketing career with Westdale Asset Management and Mayfair Management Group. During his tenure with Westdale and Mayfair, Kevin assisted with the marketing efforts of a national portfolio consisting of over 40,000 units and 10,000 units, respectively. He was also tasked with building Mayfair's marketing department and overall online presence. Being exposed to the arketing complexities of student, luxury, and affordable housing, Kevin possesses the expertise to promote best industry practices and pioneer new management technologies.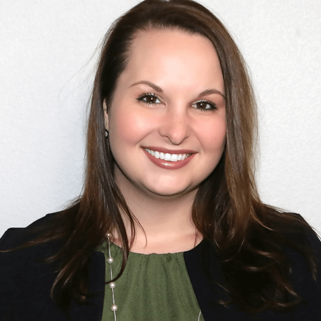 Sloan Crow
Regional Manager
Sloan brings over a decade of experience in the multifamily industry with a primary focus in the Dallas and Fort Worth areas. She started on-site as a Leasing Agent and has worked in each management position along the way to Regional Manager. Her background includes oversight of stabilized and struggling assets, renovations, repositioning, acquisitions, and dispositions. She enjoys working directly with her teams and is always looking for new ways to challenge them and encourage personal and professional growth. Her strength is her passion for the people and building a strong front line. One of her favorite quotes is, "Happy employees ensure happy customers. And happy customers ensure happy owners- in that order."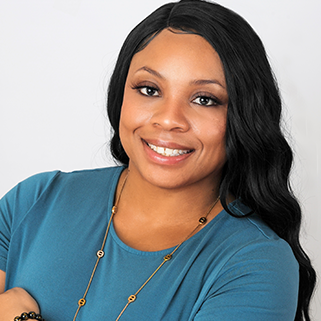 Jessica Warren
Regional Manager
Jessica came to TAM with over a decade of experience in the multi-family industry, with her live by motto "No day is ever the same day". She began her career as a leasing consultant with Henry S. Miller and worked in each management position on her way to Regional Manager. Jessica has successfully led teams in lease-up, renovations, repositioning and construction management. Her strongest attribute is training and development, which result in high performing teams. Jessica will office in the DFW area and oversee the Tax Credit Communities.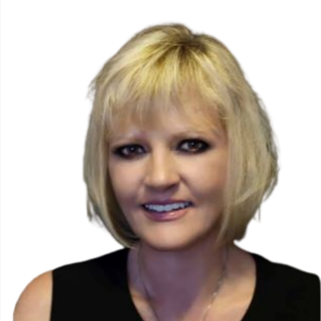 Shelley Shaw
Regional Manager
Shelley is an energetic and focused Regional Property Manger with over 20 years of success in the multi-family industry. She has earned a reputation for a strong work ethic as reflected in performance of properties, achievements and building tenacious onsite management teams through ways of management style, training, and techniques. Shelley is a forward-thinking professional whose strengths lie in value-add properties, renovations, acquisitions and take overs, and stabilization, with a strong focus on NOI and rent growth. As a servant leader who places value on her team's ideas and input, Shelley also challenges them to a high level of professionalism and fortitude.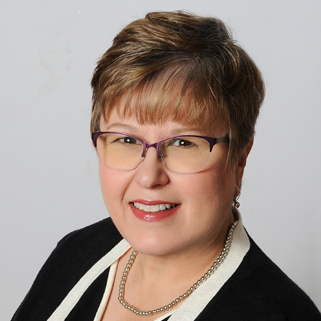 Christine Bright
Regional Manager
Christine brings over two decades of multifamily industry experience with a heavy focus on distressed asset recovery working from the east coast to Texas markets. She started on-site working as a Leasing Consultant and has worked in each position along the way to Asset Manager. Her background includes oversight of stabilized and underperforming properties, renovations, repositioning, acquisitions, dispositions, and advanced experience in budgeting and forecasting. She has worked for Equity Residential, Camden Property Trust and other large property management companies and has been recognized for NOI Growth Leader of the Year and District of the Year. Her background also includes software development for the multifamily and commercial markets allowing her to bring the experience in using technology to drive efficiencies and value to assets. She passionately believes that the route to success is to see the talent and ability within her teams and help develop their skills to lead them to the next level.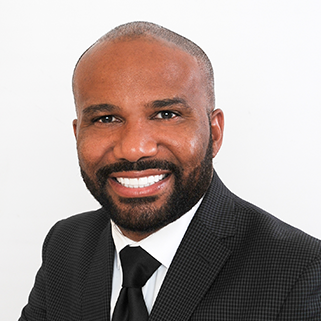 Rico Myles
Regional Manager
Rico Myles, Regional Supervisor has successful built teams and lead management of multifamily communities throughout the Eastern and Southeastern region of the U.S. The portfolio of properties include luxury, lease-up, renovation, receiverships and distressed property improvement. As a seasoned real estate professional with a proven track record, Rico is always seeking new philosophies to maximize profit, property value and asset rebranding.
His background includes 20 years of experience in multifamily while holding certifications as Certified Manager of Housing (CMH), Certified Professional of Occupancy (CPO) and Bachelors in Business from University of Memphis.
Cassie Cole
Regional Manager
Cassie has almost a decade of industry experience. Her prior employment includes Cushman & Wakefield and Pinnacle. During this time she had extensive experience with full property renovations, maintained and exceeding NOI goals, and support numerous acquisitions. Her passion is maximizing underperforming properties up to their potential. She is a stronger leader in the industry with a reputation of helping others grow and exceed personal and professional goals.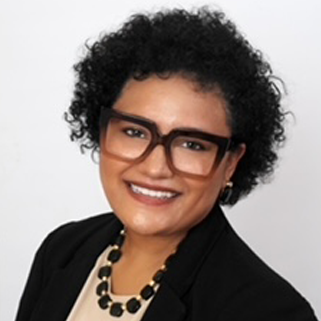 Ebony Wade
Regional Manager
Ebony joins TAM with over a decade of experience in the multifamily industry. Ebony began her career as a Leasing Consultant working in various management positions on her way to Regional Property Manager. Ebony has a passion for her work and specializes in marketing, resident retention, along with recruiting, training, and mentoring of new employees. Ebony has successfully managed over 1,100 units with various programs and layers including USDA-RD, HUD, LIHTC, Section 8, and Conventional properties. Ebony holds her NM Associate Brokers License and will be overseeing the New Mexico portfolio for TAM.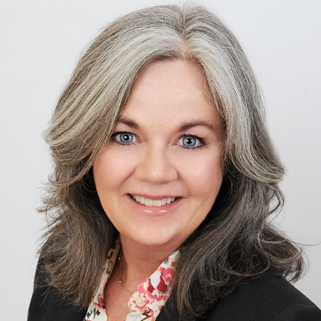 Jeina Parker
Regional Manager
Jeina Parker is an experienced Regional Property Manager with over two decades in the Multifamily Housing Industry. She began her career on the East Coast in Maryland as a leasing consultant and peaked early as a Property Manager and Sr Property Manager. In 2002, Jeina relocated to Texas where she thrived as a District Manager and Regional Property Manager in the Dallas and Fort Worth markets. She also has hands-on experience in Baltimore, MD, Atlanta, GA, Austin, TX, Houston, TX, Columbus, OH, Jacksonville, FL, Memphis, TN and the Dallas/Fort Worth markets. She really loves Fort Worth, TX.
Jeina worked for ConAM Management, The Shelter Group, Southwest Housing, Fifteen Asset Management, Pace Realty Group, Miles Properties, Inc, Greystar, and Cushman & Wakefield (formerly Pinnacle). She has experience with Lease-Ups, Condo HOA, Mid-rise, Garden, stabilized, and large Capital improvements. Jeina's specialty is in rehab/repositioning and stabilized assets to maximize resident and client retention.
Jeina is a Certified Apartment Property Supervisor.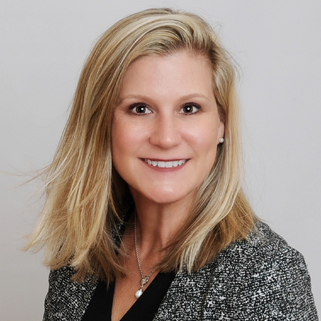 Lesley Atwood
Regional Manager
Lesley Atwood joined the company as a Regional Property Manager whose portfolio will be in El Paso, TX. She will focus on business development, provide renovation management assistance, and help aid in revenue growth.
Lesley brings 16 years of multi-family experience. Most recently, she has achieved success overseeing mid-rise, stabilized, garden, and capital projects while simultaneously mentoring and motivating employees to do their best work and focusing on resident satisfaction and retention. With a strong Marketing background, she will help bring a creative approach to business development, client retention, and maintaining excellent resident relations.
Before joining, Lesley held the Regional Property Manager title at Cushman and Wakefield, formally Pinnacle Property Management. She was a Property Manager with Pinnacle Management, Alliance Residential, Tonti Properties, and started in this industry at Milestone. Throughout her tenure, Atwood received numerous achievements, onsite property manager accomplishments, received 2nd place in The Bascom Group's National Excellence Award, along with a nomination for the 2013 Texas Property Manager of the year & 2020 Property Supervisor of the Year finalist. Lesley holds the CAM designation with the National Apartment Association.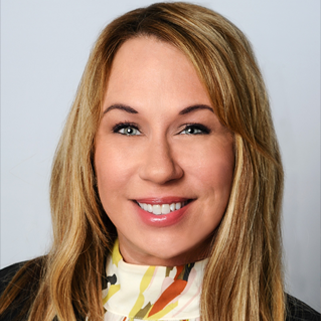 April Potts
Operations Analyst
April Potts has partnered with key clients on development, design, value-add strategies, and operational enhancements. April has been active in the multifamily industry since 1999, when she began as an on-site leasing professional and started developing experience in all on-site positions, which led to her first regional property manager assignment in 2012. April earned her CAM and won the Property of the Year within the Austin Apartment Association in her 1st year of management. Prior to joining Asset Management, April has experience as a regional and an asset manager for several companies. April was also a part of leading the revenue management program within Alliance Residential to enhance and strategize rent growth for the Texas and Colorado markets. Her knowledge spans a variety of multifamily asset types and investment strategies, including full rehabs, repositioning communities, lease ups, new construction, mid-rise, high-rise, and mixed-use. She has extensive knowledge working within a REIT environment as well as in the private sector, and is proficient in LRO, Yardi, Resman and OneSite. April has expertise in several markets across the country and specializes in assessing underperforming assets and executing improvement strategies while providing world-class customer service.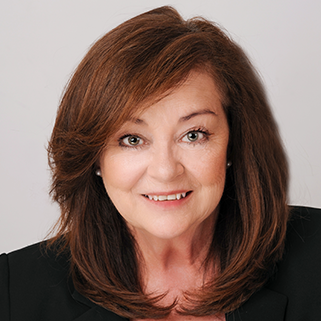 Kathy Bazicki
Property Administrator
Kathy has over 25 years of experience in the multifamily industry with a background in new construction lease-ups, renovations and repositioning, tax credit, bond, and conventional, acquisitions, and dispositions. Her experience also includes financial analysis, budgeting, and training. Her passion is to support the team, keeping the big picture in mind without losing focus on the day to day business.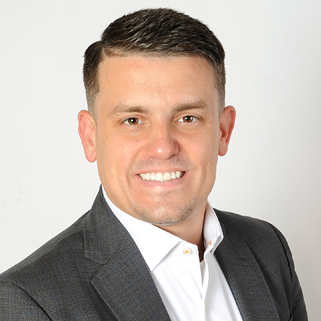 Nick Heit
Director of Property Services
Nick Heit comes to Asset Management with over 12 years of experience in all facets of the real estate, property management and construction industry. After obtaining a Real Estate Finance degree from the University of North Texas, he began his career with Adara Communities, where his primary focus was distressed property takeovers and capital project repair oversight on properties across the United States. He transitioned into commercial real estate lending and asset management for Key Bank Real Estate Capital, servicing agency loans. Much of his career has been spent as the Director of Operations and Asset Management for Integra Peak Management, where he managed a substantial portfolio of multifamily properties throughout Texas. He spent 8 years with the organization, overseeing the financial and physical conditions of all assets, and executing expansive construction projects. In his role as Director, he was responsible for creating and implementing nontraditional and innovative team focused initiatives. Following his role at Integra Peak, he formed two start up entities responsible for value-add construction and property management with Ashland Greene Capital Partners. Nick is driven by his ability to build successful teams and execute complex, multifaceted projects. He also invests personally in single family properties, giving him a diverse understanding of all aspects of the industry.
Nick currently resides in North Richland Hills with his wife, Aimee and their three children, Delaney, Hadley, and Kash.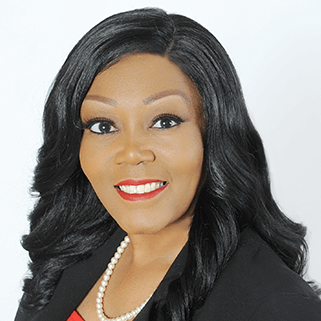 Joanette McCray, TCS, COS, CAM, NALP
Director of Compliance
She has over 20 years of multifamily industry experience in various operational and management roles. She has a passion for efficiently managing multifamily properties and giving teams the tools to succeed. Her affordable experience includes LIHTC, HOME, Bond, Compliance monitoring/reporting, Section 8, HCVP, HQS, UPCS, and other local programs. Joanette's experience also includes multisite management, corporate training, due diligence, and new construction. Joanette is a US Army veteran, holds a Bachelor of Science degree in Criminal Justice and Tax Credit Specialist, Certified Occupancy Specialist, Certified Apartment Manager, National Apartment Leasing Professional, and Notary Public.