New Business Development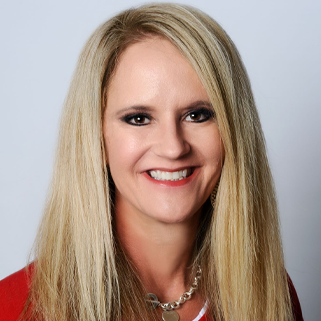 Ann-Marie Bomba,
CAPS
Partner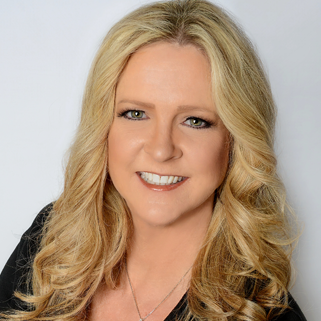 Wendy Rae Walker
NALP, CAPS, NAAEI
Partner
Executive Team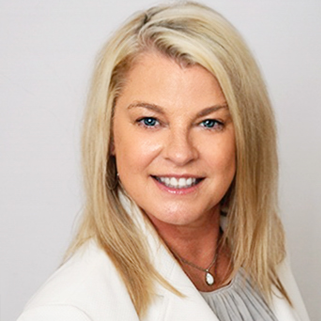 Michele Butler

Executive Vice President, Operations
Regional Team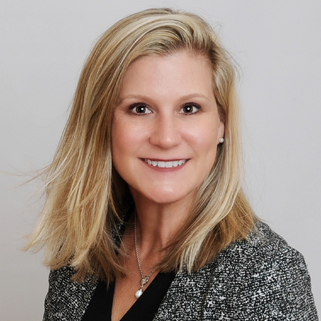 Lesley Atwood, CAM
Regional Vice President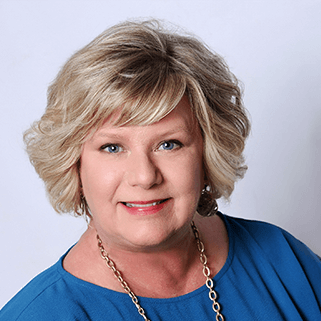 Darlene Donovan
Regional Vice President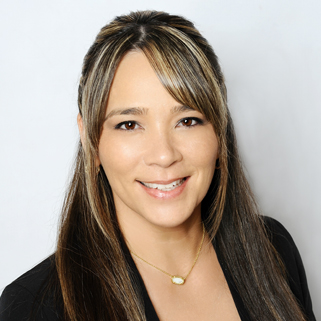 Tina Brogna
Regional Property Manager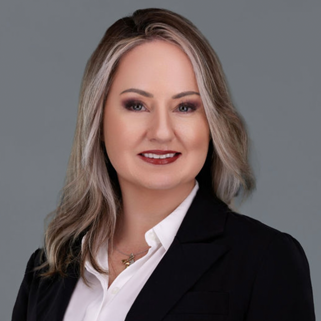 Rhea Carreon
Regional Property Manager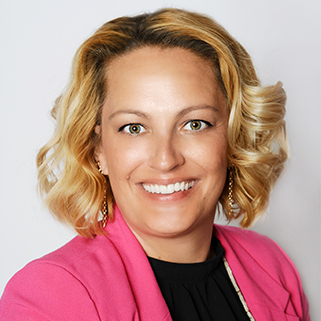 Christina Chisholm
Regional Property Manager
Cassie Cole
Regional Property Manager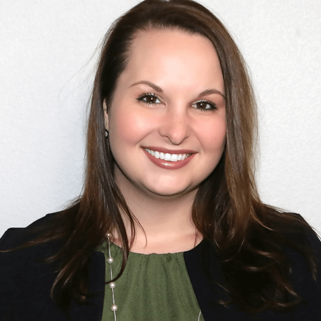 Sloan Crow
Regional Property Manager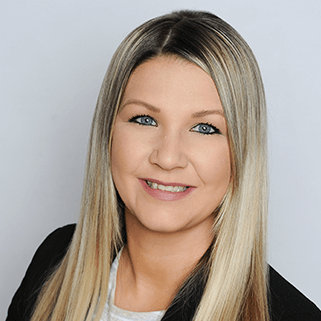 Candace Kelley
Regional Property Manager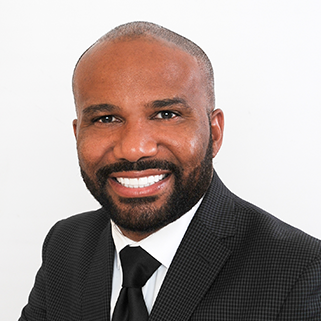 Rico Myles
Regional Property Manager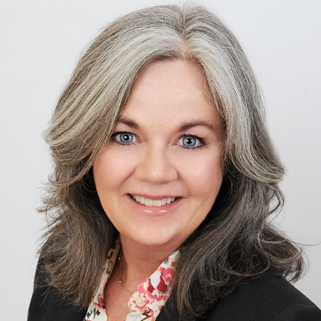 Jeina Parker, CAPS
Regional Property Manager
Shannon Reid
Regional Property Manager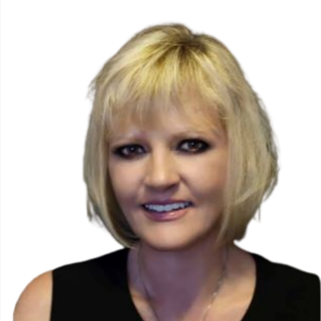 Shelley Shaw
Regional Property Manager
Support Team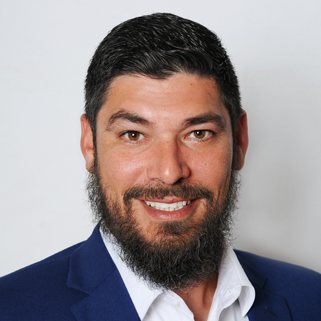 William Ballew
Regional Maintenance Director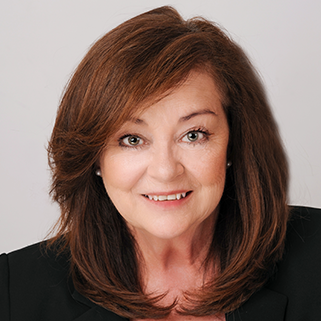 Kathy Bazicki
Property Administrator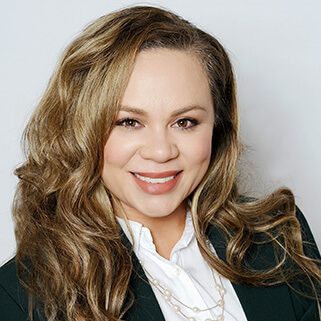 Jasmine Toney
Director of Marketing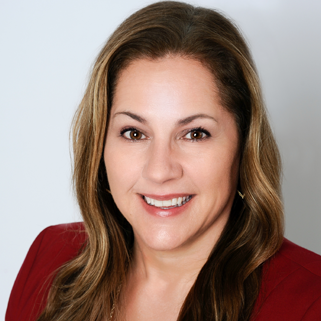 Marla Fisher
Director of Education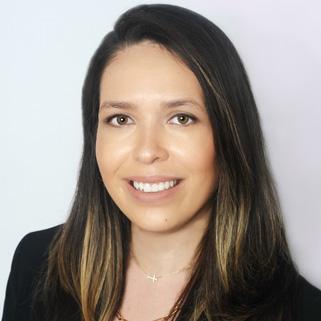 Rafaela Monasterio, COS, HCCP, NPCC

Director of Compliance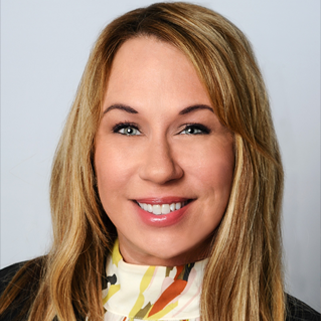 April Potts
Operations Analyst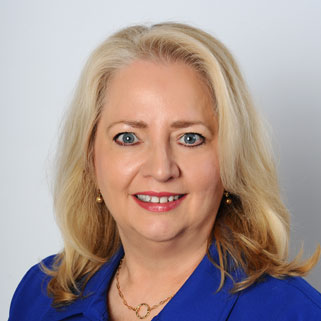 Martha Tilley
Director of Human Resources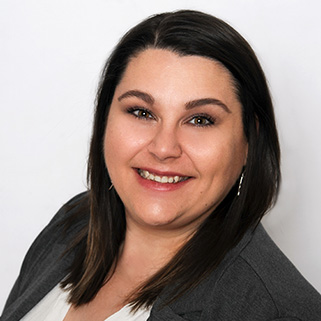 Golden Shaver
Director of Asset Transitions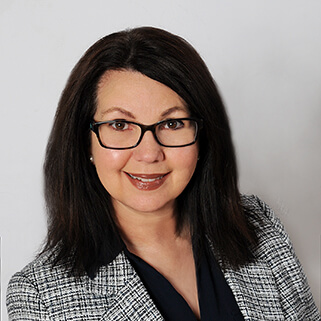 Kimberly Zinser
Director of Revenue Management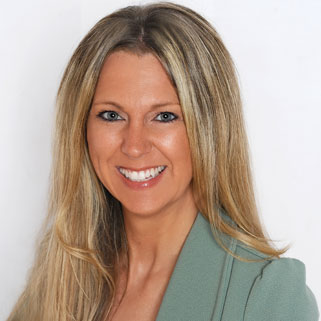 Amanda Lee
Senior Audit Manager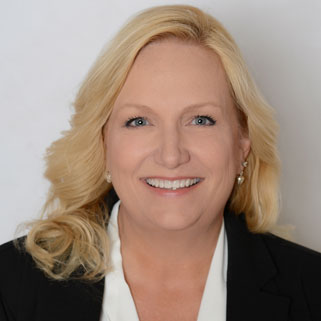 Penny Mander
Corporate Controller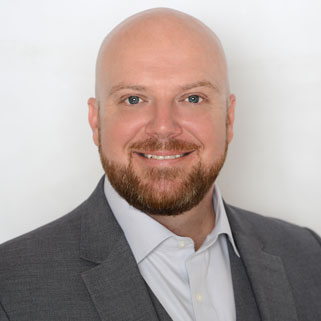 Dale West
Property Controller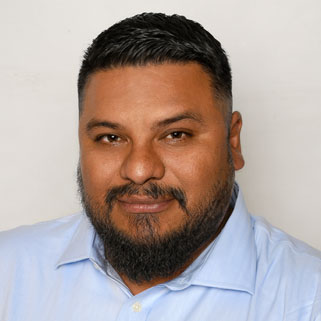 Joe Lewis Lopez
Area Maintenance Manager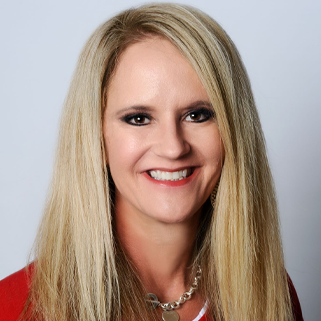 Ann-Marie Bomba,
CAPS
Partner
Ann-Marie Bomba is a Partner and Co-founder of TAM Residential (formerly known as Topaz Asset Management), a developing leader in the management of high-quality conventional and affordable multifamily housing communities.
Ann-Marie brings over three decades of multifamily housing experience focusing on distressed asset recovery. She has dedicated the majority of her career on collaborating with clients to improve underperforming assets, reposition REO properties, and achieving specific asset performance to aid ownership in achieving investment goals in both conventional and affordable communities. She has successfully managed a diverse portfolio of properties, including new construction lease-ups of affordable and conventional communities, multimillion-dollar renovations, lease-up, and stabilized properties in various regions.
Ann-Marie leads the company's strategic expansion growth plan nationwide. TAM Residential actively operates in TX, NM, AR, OK, KS, WA, licensed in FL and LA and will enter additional states in 2023.
Ann-Marie currently serves on the North Texas Advisory Board of Shelters to Shutters.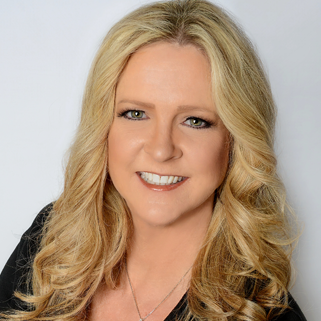 Wendy Rae Walker, NALP, CAPS, NAAEI
Partner
Wendy Rae has dedicated over 35 years to the multifamily industry. She began her career on the ground floor as a leasing agent and has worked her way through the ranks. She is a dynamic speaker and published author and a member of the National Apartment Association Education Faculty.
As Partner, she leads the training and marketing departments at TAM Residential. She also oversees the TAM Cares program, which is responsible for giving back to the communities in each region. Wendy Rae also works with the team to create and promote the company culture.
Wendy Rae Attended the University of Arkansas. She is married to her high school sweetheart, and they have two children and two grandchildren.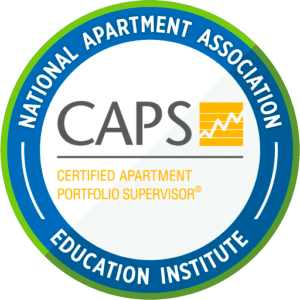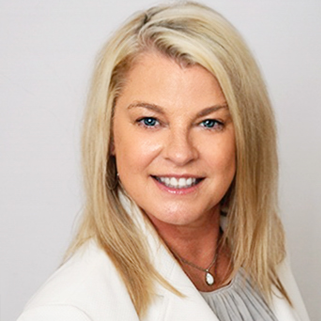 Michele Butler

Executive Vice President, Operations
TAM Residential is excited to announce that MICHELE BUTLER has joined their executive-level leadership team as Executive Vice President, Operations. Michele will lead the company's strategic expansion growth plan nationwide and is responsible for profit-and-loss performance on all portfolios within her oversight. TAM actively operates in TX, LA, NM, AR, OK, KS and will enter two additional states in the Pacific Northwest region by year-end 2021.
Michele led Cushman & Wakefield (f/k/a Pinnacle) as a Senior Managing Director, Operations for the state of TEXAS over a diverse portfolio of approximately 35,000 units with a large client base including institutional to high-net-worth ownership encompassing all product types, including new construction, lease-up, high-end luxury products, stabilized, value-add, and LIHTC communities.
Michele is no stranger to the multifamily industry. Over two decades ago, she began her successful career in various leasing and property management roles with Lincoln Property Company, Greystar, The Finger Companies, Riverstone, and Pinnacle Property Management (now Cushman & Wakefield). She is widely known for building high-performing teams that continually exceed client expectations and budgeted NOI while mentoring others to match her tenacity and industry passion.
Michele currently serves on the Apartment Association of Greater Dallas Board of Directors.
Michele received her undergraduate degree in business with a minor in marketing from Tarleton State University (Texas A&M System). She also holds a Texas Real Estate License.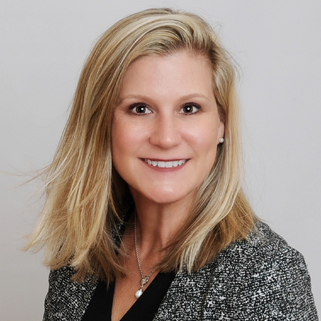 Lesley Atwood, CAM
Regional Vice President
Lesley brings 17 years of multi-family experience. She has achieved success overseeing mid-rise, garden, lease-up, and stabilized (rehab / acquisition / repositioning / disposition). Lesley has proven her ability to lead high-performing teams, exceed market expectations, extensive budgeting, due diligence, rebranding, and produce solid client relationships. With a strong Marketing background and vast hands-on approach, she will help bring creativity to business development, client retention, and keeping excellent resident relations. She will contribute to the strategy and implementation of TAM Residential's active growth plan.
Before joining TAM Residential, Lesley held the Regional Property Manager title at Cushman and Wakefield, formally Pinnacle Property Management. She was a Property Manager with Pinnacle Management, Alliance Residential, Tonti Properties, and started in this industry at Milestone. Throughout her tenure, Atwood received numerous achievements, onsite property manager accomplishments, received 2nd place in The Bascom Group's National Excellence Award, along with a nomination for the 2013 Texas Property Manager of the year & 2020 Property Supervisor of the Year finalist. Lesley holds the CAM designation with the National Apartment Association.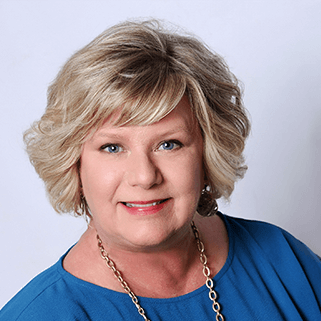 Darlene Donovan
Regional Vice President
Darlene brings with her more than 30 years of operational leadership experience. She is experienced in evaluating and maximizing asset performance, new construction development and lease-up, financial analysis, underwriting, due diligence overview, and renovations.
She spent most of her career cultivating client relationships for third party management firms in Houston, TX which include Allied Orion Group, Dayrise Residential, Greystar, and Riverstone Residential Group. Most recently, Darlene served as the Vice President of Operations and Business Development for Embrey based in San Antonio, Texas. During her extensive career some of her clients included CB Global Investors, Passco, Trammell Crow, New York Life, Trimont Investment Group, Praedium Group, TA Realty, OHT Partners, Prudential, Capri Capital, Bascom Group, Arel Capital, and GE where she managed for Private Equity Owners, Developers, Financial Institutions, Pension Funds, and Lenders in Possession.
She has successfully managed a wide variety of asset types to include Conventional, Lease Up, High Rise, Mixed Use, Affordable Housing, Senior Living, and REO/Receivership. Darlene earned her BBA in Business Management from the University of Houston, Clear Lake, is a Certified Apartment Manager - NAA, a Tax Credit Specialist National Center for Housing Management and is pursuing her CPM through IREM.
She and her husband Patrick, recent empty nesters, relocated from Houston to New Braunfels where they enjoy spending time on the river with family and friends. Darlene also shares her passion for real estate with her two grown children, Riley, and Shelby. Her son Riley is a superintendent for a Houston construction firm that builds homes, and her daughter Shelby recently accepted a position with an asset management firm as a valuation associate. Darlene says they are a Real Estate Triple Threat. Building, Analyzing, and Operating!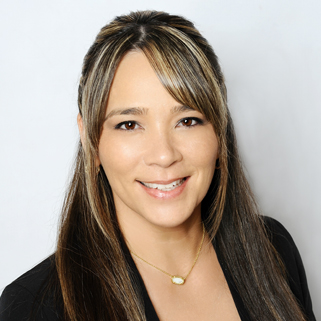 Tina Brogna
Regional Property Manager
Tina brings almost a decade of experience in the multifamily industry, including an extensive background in real estate and business management. After moving to Texas 10 years ago, she found that property management was the perfect fit for her background and skillset. She has experience managing garden-style and midrise properties, including renovations, lease-ups, as well as capital projects. She is a strong leader with a proven record of turning around struggling properties which has increased customer and client satisfaction.
As a Regional Property Manager with TAM Residential, Tina overseas communities in New Mexico. She is focused on leveraging her expertise to build strong teams, cross train, and promote from within.
Tina currently lives in Roanoke, TX with her husband, Nick. She loves to travel, spend time with family, and is a big foodie!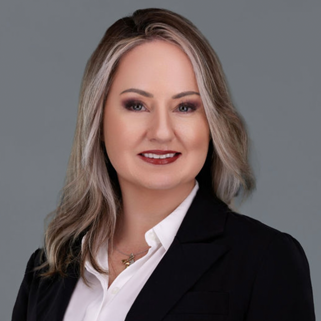 Rhea Carreon
Regional Property Management
Bio coming soon.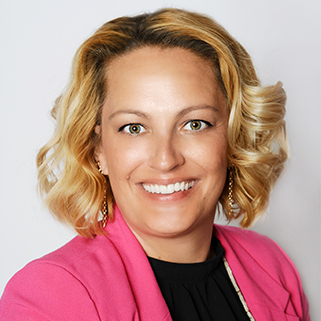 Christina Chisholm
Regional Property Manager
Christina has 22 years of Multi Family experience in the Seattle Region. She has extensive experience with Conventional Lease Ups, Value-Add, Senior and Tax Credit housing. Her passion is building strong client relationships and high performing teams. Prior to TAM, she spent over 3 years with Cushman and Wakefield as a Regional Property Manager where she most recently presented WFMHA nominees for 2021 Portfolio Supervisor of the year.
As a regional manager, Christina oversees TAM Residential's portfolio in the West Coast, with a concentration in the Washington State area. Christina's extensive experience in the region is instrumental to the expansion of the company as it ventures into the West Coast.
Christina is a Washington State Native. There, she lives with her husband, 2 sons, 2 dogs and their chickens. They enjoy the outdoors when it's not raining.
Cassie Cole
Regional Property Manager
Cassie has almost a decade of industry experience. Her prior employment includes Cushman & Wakefield and Pinnacle. During this time, she had extensive experience with full property renovations, maintaining and exceeding NOI goals while supporting numerous acquisitions. Her passion is maximizing underperforming properties up to their potential. She is a strong leader in the industry with a reputation for helping others grow and exceed personal and professional goals.
Cassie oversees the Austin, Texas, region, including Elgin, Texas. Cassie excels in property value adds, such as interior renovations, exterior renovations, and amenity additions. She believes in teamwork and lifting her team members and strives to train and promote within the company.
Cassie currently lives in Round Rock, TX, with her husband, Josh, two children, Johnathon and Whitley, and their two pups, Athena and Luna.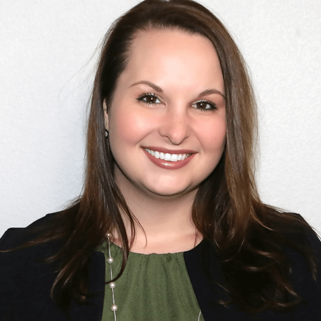 Sloan Crow
Regional Property Manager
Sloan brings over a decade of experience in the multifamily industry, focusing primarily on the Dallas and Fort Worth areas. She started on-site as a Leasing Agent and has worked in each management position along the way to Regional Property Manager. Her background includes overseeing stabilized and distressed assets, renovations, repositioning, acquisitions, and dispositions.
As Regional Property Manager, Sloan oversees communities in Texas's Dallas and Fort Worth areas. She is skilled at building a solid team by mixing different strengths and weaknesses into a powerful front. In addition, Sloan has a strong focus on building and improving client relations.
Sloan is an animal lover. She lives in Fort Worth with her husband, two children, and five dogs.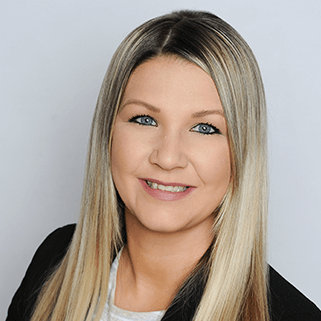 Candace Kelley
Regional Property Manager
Candace brings 11 years of multifamily experience. She has recently achieved success overseeing garden, luxury, tax credit and capital projects while offering support to her teams and focusing on resident satisfaction and retention. With a strong property management background, she brings out of the box solutions for difficult issues.
As a Regional Property Manager, she oversees the Oklahoma, Arkansas, and Texas Region. She focuses on training her teams to be the best they can be as well as overall revenue management for her assets.
Candace is Certified in Apartment Management. She lives in McKinney, Texas, with her husband Kevin and 4 children. They enjoy traveling as a family and spending quality time together.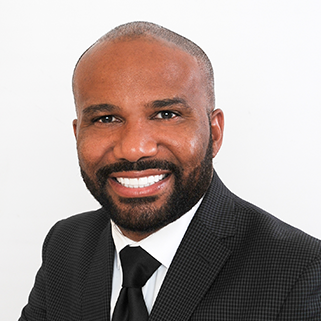 Rico Myles
Regional Property Manager
Rico Myles has successfully built teams and led the management of multifamily communities throughout the Eastern and Southeastern regions of the US. The portfolio of properties includes luxury, lease-up, renovation, receiverships, and distressed property improvement. His background includes 20 years of experience in multifamily while holding certifications as Certified Manager of Housing (CMH) Certified Professional of Occupancy (CPO). As a seasoned real estate professional with a proven track record, Rico always seeks new philosophies to maximize profit, property value, and asset rebranding.
Rico is responsible for our communities located in Houston, Texas. He optimizes site operations to ensure efficiency and cost-effectiveness. Rico is skilled at preparing budgets and forecasts and executing financial analysis. In addition, he excels at renovation planning and management.
Rico attended the University of Memphis, where he received his bachelor's in business. He resides in Houston, TX, with his wife and has four grown sons -Tyler, Jaylen, Jeffrey, and Rico II.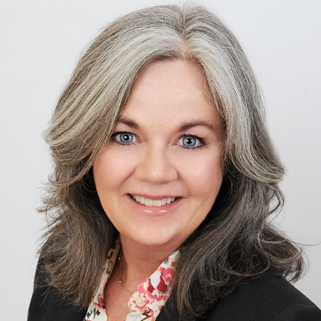 Jeina Parker, CAPS
Regional Property Manager
Jeina Parker is an experienced Regional Property Manager with over two decades in the Multifamily Housing Industry. She began her career on the East Coast in Maryland as a leasing consultant and peaked early as a Property Manager and Sr Property Manager. In 2002, Jeina relocated to Texas, where she thrived as a District Manager and Regional Property Manager in the Dallas and Fort Worth markets. Jeina worked for ConAM Management, The Shelter Group, Southwest Housing, Fifteen Asset Management, Pace Realty Group, Miles Properties, Inc, Greystar, and Cushman & Wakefield (formerly Pinnacle).
Jeina is the Regional Property Manager over some Dallas and Fort Worth, Texas communities. She excels at repositioning with a focus on revenue growth and expense control. In addition, Jeina is proficient in interior and exterior renovation projects.
Jeina lives in Fort Worth with her Labrador Bella and two cats with a passion for pet rescue.
Shannon Reid
Regional Property Manager
Shannon brings to TAM 15 plus years of experience in multifamily property management. Her prior employment includes Cushman and Wakefield (formerly known as Pinnacle), USRG, Alliance, GreyStar and Tonti. Along the way she has excelled in managing and converting severely distressed sites, lead full construction/renovation project and aided in the purchase/sale of assets. Her relationship skills help her gain the confidence and trust from every client she has worked with, as well as her team and peers. She is a strong leader in the industry with a reputation for helping others grow and exceed personal and professional goals.
Shannon has joined TAM as the Regional Property Manager over the El Paso, Texas region. She is proficient at building a concrete team by blending different strengths and weaknesses into a dynamic front.
Shannon lives in Rockwall, Texas with her husband Jason. They have four children, two sons Kyler and Kase and two daughters Kennedi and Jayden. They also have two dogs, Texas and Addison, and a bearded dragon named Falkor. In her spare time, you can usually find her on her boat cruising Lake Ray Hubbard. She is also an ordained minister.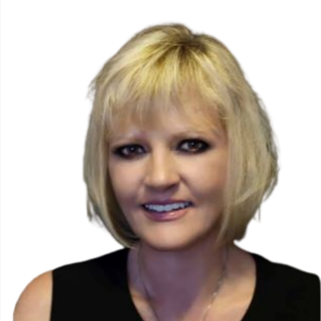 Shelley Shaw
Regional Property Manager
Shelley is an energetic and focused Regional Property Manager with over 20 years of success in the multifamily industry. She has earned a reputation for a strong work ethic as reflected in the performance of properties, achievements, and building tenacious on-site management teams through management style, training, and techniques.
Shelley oversees San Antonio, Uvalde, and Robstown (Corpus Christi), Texas. She is a forward-thinking professional whose strengths lie in value-add properties, renovations, acquisitions, and stabilization, with a strong focus on NOI and rent growth. Shelley is a servant leader who places value on her team's ideas and input, challenging them to a high level of professionalism and Fortitude.
Shelley resides in Leander, Texas, and is enjoying her first grandchild.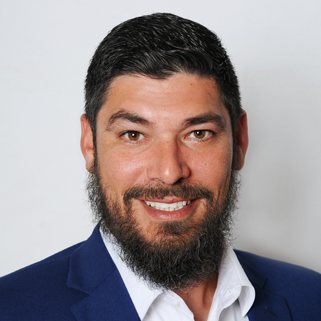 William Ballew
Regional Maintenance Director
William brings over a decade of leadership to TAM Residential. He has experience in multifamily, facilities management, and the c-store industry. Previously William has worked for Lincoln, Portico, and Race Trac. He is passionate about saving clients' money and, at the same time, providing superior service. William has exceptional leadership skills, budgeting and analytics, team management, managing capital expenditures, expense control, and contract negation. He strives to go above and beyond in all aspects of his job functions.
William is the Regional Maintenance Director overseeing TAM's national portfolio. His focus is team building and bridging the gap between the operations and maintenance teams. He will also assist RPMs with contract specifications and bids, consult on annual budgets, and solicit bids for significant repairs, purchases/contracts, etc. His responsibility will be developing and deploying regular and preventative maintenance programs, unit and grounds inspections, maintenance staff selection, training, and evaluation, ensuring timely completion of work orders by maintenance teams, technical assistance, and oversight of special projects, including capital improvement projects. He is leading a group of talented maintenance people within the region.
He resides in Farmersville, TX, with his wife Nicki, four children, Brandon, December, Chandler, and Piper, and three dogs. In his free time, he enjoys coaching his children in Football and Basketball, serving in his church, and fishing with his sons.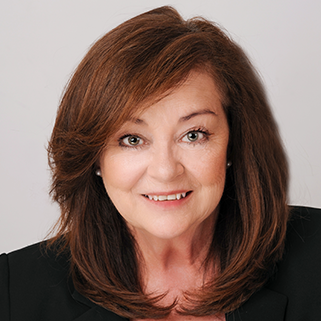 Kathy Bazicki
Property Administrator
Kathy has over 25 years of experience in the multifamily industry in new construction lease-ups, renovations and repositioning, tax credit, bond, conventional, acquisitions, and dispositions. Her experience also includes financial analysis, budgeting, and training. Her passion is to support the team, keeping the big picture in mind without losing focus on the day-to-day business.
Kathy works with Accounting, ResMan, and Integrated Partners to support the TAM Property Managers resulting in smooth operations.
Kathy lives in McKinney with her husband have been together 30 years, have 3 daughters, 3 grand daughters and a great grandson.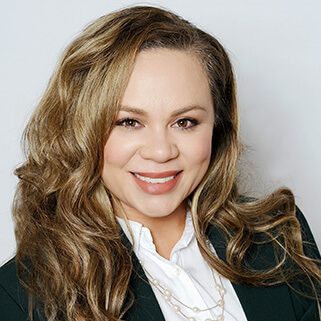 Jasmine Toney
Director of Marketing
Bio coming soon.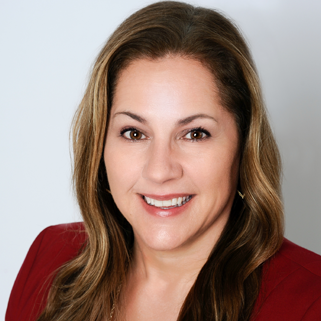 Marla Fisher
Director of Education
Marla started her career in Multifamily over 20 years ago on the front line as a leasing specialist and fast-tracked her way to Assistant and Community Manager. While working her way through the ranks, she found her passion for training & marketing. Over the years, Marla developed her skills which enabled her to serve in roles such as Director of Sales, Marketing & Training. Marla's career growth in this industry allows her to relate and be relatable to those on the front lines and corporate combined.
Marla will serve as our Director of Education. She is thoughtful in her approach to training, keeping simplified systems & processes in mind, and always keeps the fun in fundamentals. Having attended The Disney Training Institute and her values, she aligns perfectly with TAM and will help redefine the customer service experience and create moments that matter.
Marla grew up in Dallas and now living in Fort Worth. She is the proud mom of two daughters, beautiful both inside and out, and loves volcanoes almost as much as she loves them.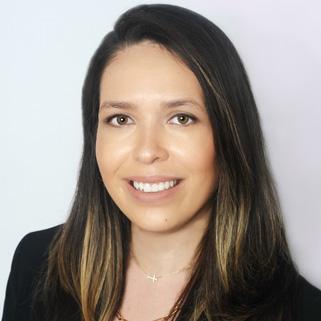 Rafaela Monasterio, COS, HCCP, NPCC
Director of Compliance
Rafaela started her career in the Multi-Family Affordable division in 2009 with former Alpha Barnes Real Estate Services on the front line as an Assistant Manager and fast-tracked her way to Property Manager where she eventually found her passion for Compliance. She then joined their Compliance Department and became Assistant Director overseeing compliance for over 25,000 units with a variety of programs associated with them including LIHTC, HTF, HOME, Tax-Exempt BONDS, MFDL, Section 811, and was also responsible for handling Utility Allowances.
As our current Compliance Director, Rafaela is committed to deliver top-level Compliance Services to all our clients.
She is a Housing Credit Certified Professional (HCCP), a Certified Compliance Specialist (COS), and a Novogradac Property Compliance Certified (NPCC).
Rafaela was born and raised in Brazil where she graduated from Law School in 2003. She also obtained her Associate of Arts in Business Administration at San Antonio College in San Antonio, TX.
She currently lives in North Fort Worth with her daughter Chloe.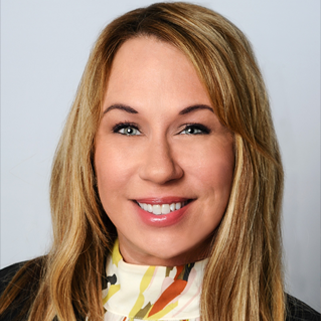 April Potts
Operations Analyst
April has been active in the multifamily industry since 1999 when she began as an on-site leasing professional and started developing experience in all on-site positions, which led to her first regional property manager assignment in 2012. April earned her CAM and won the Property of the Year within the Austin Apartment Association in her 1st year of management. Her knowledge spans a variety of multifamily asset types and investment strategies, including full rehabs, repositioning communities, lease-ups, new construction, mid-rise, high-rise, and mixed-use.
April is responsible for collecting and analyzing data, creating client-facing content, and presenting it in a compelling way. She works with clients and internal stakeholders to assess needs and assist in creating the strategy to maximize performance results for our clients. In addition April is part of client strategy group, a national platform, and as such, analytics may be used from other markets as needs.
April is originally from Houston, TX, and has lived in most of the major cities in Texas. She enjoys the ranch life in her free time and lives in Lewisville with her Austrian Shepperd, Ruger.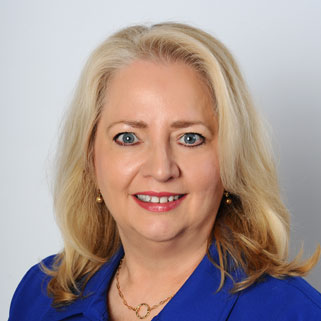 Martha Tilley
Director of Human Resources
Martha Tilley brings more than 20 years of human resources experience to TAM Residential. She has provided human resources support in the multi-family property management industry for 5 years in progressive roles with expanding responsibilities. Since starting with TAM Residential in September 2021, Martha has taken the lead in developing TAM's HR and Payroll departments.
Martha's background includes extensive experience in real estate development, construction, and commercial property management. Her college degree is in Business Administration, and she is a certified HR professional who devotes herself to expanding her knowledge of her profession. She holds the SPHR and SHRM-SCP designations and is a member of the local HR association, DallasHR, as well as the national association, Society for Human Resources Management (SHRM).
A Virginia native, Martha has called several places home, including the Washington, DC area, Charlotte, NC and most recently, Dallas.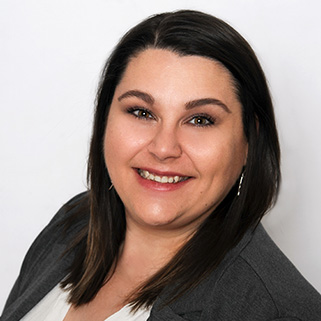 Golden Shaver
Director of Asset Transitions
Golden brings 13 years of multi-family experience. With a strong Marketing, Training and Project Management background she helps bring organization and consistency to business development, client retention, and keeping excellent resident relations. She will contribute to the strategy and implementation of TAM Residential's active growth plan.
Before joining TAM Residential, Golden led a team in Marketing and Education and eventually Asset Transitions at City Gate Property Group. She successfully implemented multiple team trainings, group meetings, $1mm renovation projects, onsite marketing plans, asset due diligence and 3 company Education Conferences.
Instinctively redirecting education and marketing efforts before the pandemic, Golden and her team were able to streamline virtual leasing and training and stay ahead of the times. Golden worked up the ranks from leasing to property manager to corporate marketing and now asset transitions.  Golden started her career in the industry at Pinnacle Properties. Throughout her career, Golden has functioned at a higher level and builds a bridge between onsite teams, corporate executives, and clients.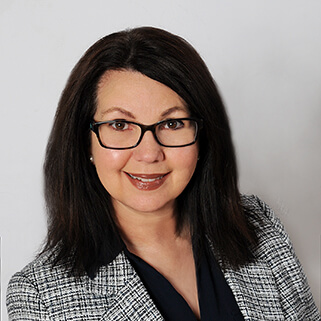 Kimberly Zinser
Director of Revenue Management
Kimberly brings over 29 years of multifamily experience in operations, training, marketing, and revenue management. Before joining TAM, Kimberly was Senior Revenue Manager for Lantower Residential. Previously, she held various operational roles at Pinnacle (Cushman-Wakefield), Capstone Real Estate, and Lincoln Property Company.
As the Director of Revenue Management, her priority is to establish and implement pricing, revenue optimization, marketing, and leasing strategies based on market conditions and revenue targets for a portfolio of apartment communities.
Kimberly attended Texas Tech University. She has a daughter and grandcat who are the "loves" of her life.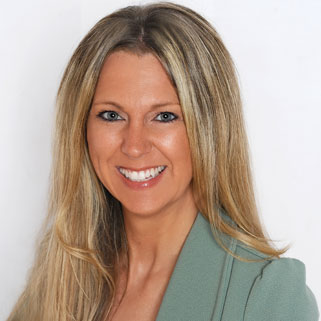 Amanda Lee
Senior Audit Manager
Bio coming soon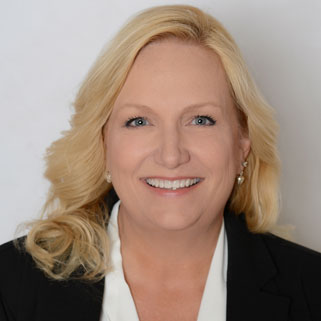 Penny Mander
Corporate Controller
Bio coming soon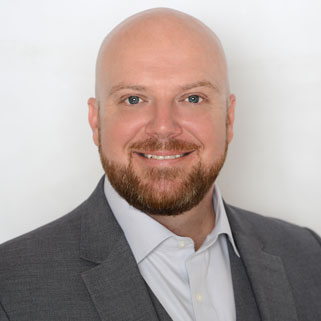 Dale West
Property Controller
Bio coming soon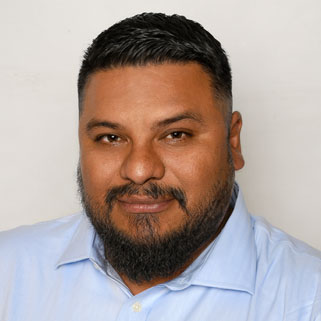 Joe Lewis Lopez
Area Maintenance Manager
Bio coming soon.